海外向け日本製 "健康・美容サプリメント" のOEMサポート事業を開始いたしました OEM support business for Japanese-made "health and beauty supplements" for overseas markets has been started.
海外向け日本製 "健康・美容サプリメント" のOEMサポート事業を開始いたしました。
海外企業様のサポートを主とし、ご要望に沿った処方のご提案からGMP認定工場での製造、
パッケージデザイン・包装資材の調達、輸出までを支援いたします。
流行と傾向・コンセプト・流通の特性・売価帯によって、お客様のニーズは異なります。
トライピークスは、それぞれのマーケットに適合したサプリメントを提案いたします。
高品質・安心を追求し、ご提案から納品までをスピーディーに進めてまいります。
お気軽にお問い合わせください。柔軟に対応させて頂きます。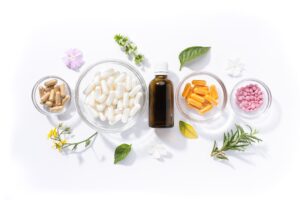 We have started OEM support business for Japanese health and beauty supplements for overseas customers.
We mainly provide support for overseas companies, from formulation proposals to manufacturing at GMP-certified factories,
We provide support from formulation proposal to manufacturing in GMP-certified factories, package design, procurement of packaging materials, and exporting.
Customer needs vary depending on trends, concepts, distribution characteristics, and price points.
Tri-Peaks proposes supplements that fit each market.
We pursue high quality and safety, and proceed speedily from proposal to delivery.
Please feel free to contact us. We will respond flexibly.